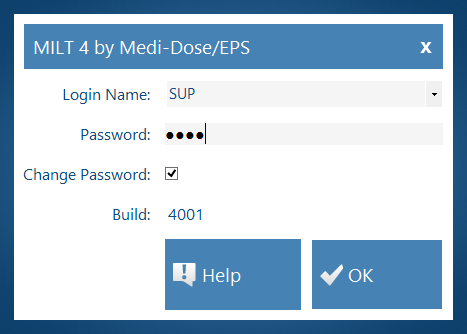 Each user in MILT can change their own password by this process:
Open the Login Menu (click Exit Button on Main Screen or restart MILT)
Enter your Login Name and current Password
Check the Change Password box
Click the OK Button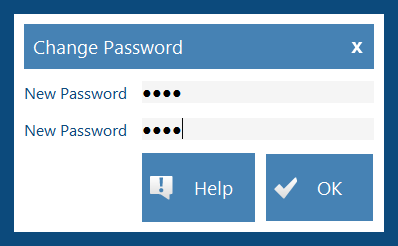 The Change Password Menu will appear if your login information was correct. Enter a New Password twice and click the OK Button. If the New Passwords match and are acceptable, you will be returned to the Login Menu where you can login with your new password.
Buttons

Press the OK Button after you have entered your New Password twice.

The Help Button displays basic help information about the Change Password Menu. If you choose "More Information...." you will come to this page for full documentation.