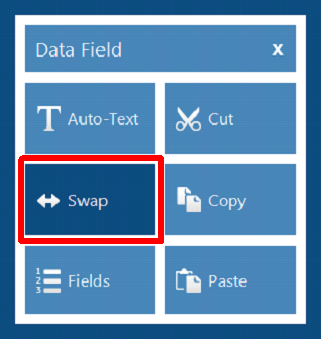 The Swap Menu allows you to swap the text from one Data Field to another. To open the Swap Menu, right-click on any of the Data Fields and click the Swap Button.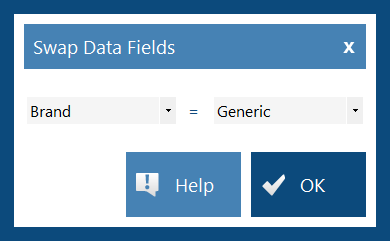 On the Swap Menu, choose the two fields you want to swap and click the OK Button.
Buttons

The OK Button will perform the swap and close this menu.

The Help Button displays basic help information about the Swap Menu. If you choose "More Information...." you will come to this page for full documentation.