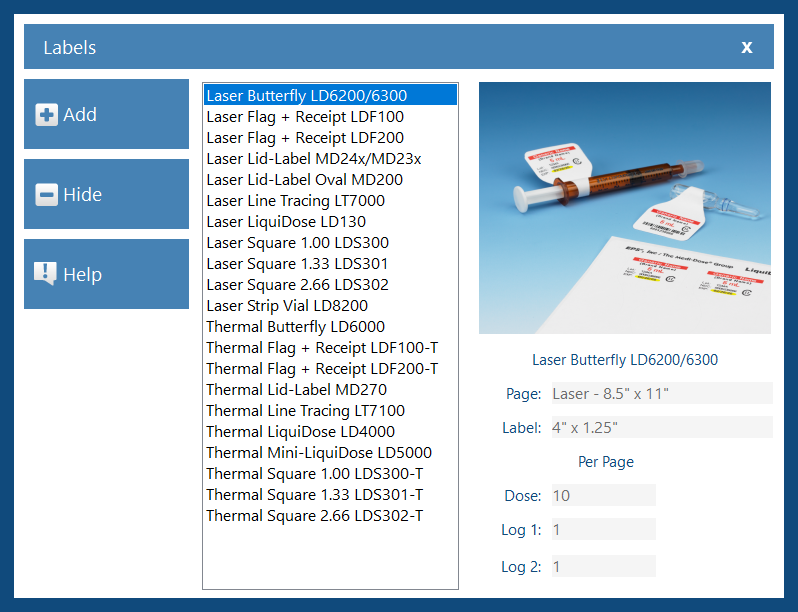 From the Labels Menu you can turn on and off labels. The list on the screen shows the active labels.
Add
Select from the list of inactive labels to add.
Save
Save your changes for this label type.
Hide
Removes the currently selected label type from the active list of labels.