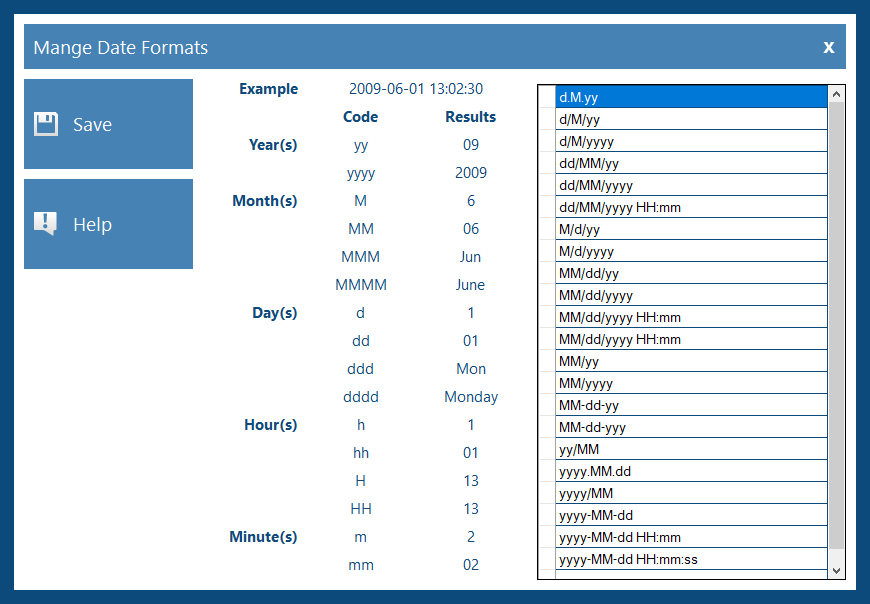 With this new feature (Build 4014 or Higher), users can now edit, add and delete available date formats (i.e. yyyy/MM/dd = 2017/08/01.)
Note the examples and codes shown on screen for guidance creating your formats.
TO ADD:
Go to the last line and type your format.
TO EDIT:
Select and edit the format as desired.
TO DELETE:
Click the box to the left of a format and press Delete on your keyboard.
Buttons

No changes you make on this screen will be saved unless you click the Save Button. To ignore your changes, click Close instead.

The Help Button displays basic help information about the Manage Date Formats Menu. If you choose "More Information...." you will come to this page for full documentation.