Auto-Lot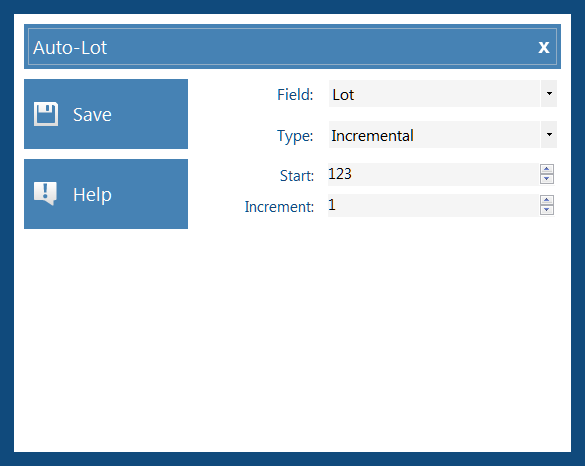 The Auto-Lot Feature (introduced in Update 4013) will create an incremental or random lot number when you print, and then store the number in the field of your choosing so it can be recalled in the electronic log.
Field
Choose the data field that you want to designate for the Auto-Lot. Note that this field will no longer be available for other text.
Type
Choose either Incremental or Random for the type of Auto-Lot to generate.
Incremental
The next Auto-Lot generated will be the number in the Start field, and then it will increase by the number in the Increment field.
Random
You can create a random lot with up to 8 digits. Each digit can be Alpha only, Numeric only, or Alpha and Numeric.